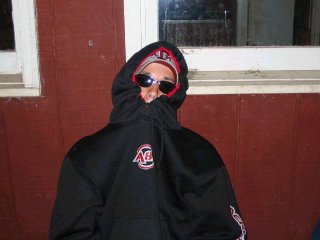 The plot thickens and takes on the constituency of treacle! It appears that blogger, Eastcliff Richard has now collapsed into a state of paranoia, with a delusional theory that I, with the help of the BBC, set him up in an attempt to unmask him.
This conspiracy theory is up there with the best, little green men at Roswell and the gunmen on the grassy knoll.
The audio file in the original story - you can find below - strongly suggests that the self-proclaimed Ramsgate media millionaire is barely out of short trousers, one very good reason for remaining anonymous, one might think.
Perhaps I should offer a Thanet Life prize for the person who finally completes the jigsaw puzzle now steadily forming a picture of the real person behind the fantasy character.