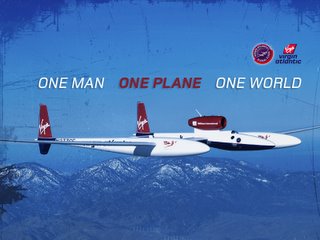 I've just had an email from the team at Virgin Atlantic regarding the attempt to fly the Global Flyer aircraft with pilot Steve Fosset across the Atlantic to land at Manston.
They write:
"We are hopeful that everything will come together for the start of the Ultimate Flight between January 31 and February 2, therefore we are Code Yellow at present for these dates.
The picture should hopefully be clearer tomorrow when we will update everyone again. Steve will not rule out 31 January at this stage but a take off on this date would be unlikely based on current weather predictions.
For your information 1 February is looking like the most favourable weather conditions for the attempt at present.
When we have more confidence in an exact launch date, we will declare a Code Green."

Ed: Late news. The Chinese have stuck the proverbial two fingers up at mission as they have done at just about every other record-breaking attempt I can think of. The recorded message from Beijing says: "Very sorry, not possible to fly during Chinese New Year. Please try again later."